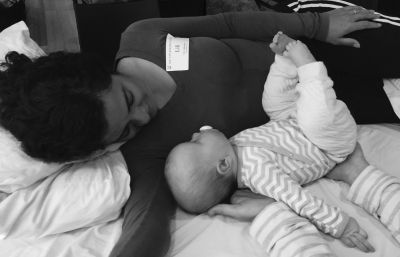 The application of CST principles can be used to facilitate the process of procreation from the initial thought of becoming prospective parents to the successful delivery of the child. Because of the non-invasive nature of CranioSacral Therapy (CST), it has virtually no negative side-effects.
All of the amazing changes that take place in an expectant mother's anatomy show the beautiful design of her body, and how prepared her body is to conceive and nurture a baby through the gestation period. This is a wonderful example of the body's intelligence and why we should follow its lead. This is also why CST works so well. Under the premise that the human body wants to correct (heal) itself, and that both mother and baby (fetus) know what needs to be undertaken to affect a successful delivery, ST can be applied prior to conception, through pregnancy, labor and delivery. This is empowering to the mother and child, as well as the family of the newborn.
As the pregnancy progresses, CST techniques are employed which focus on the mother and baby as individuals concurrently while functioning as one. The results have significantly demonstrated that the process is facilitated and the outcomes are improved.
Complementing traditional methods of prenatal care with appropriate use of CST may preclude the need for other more invasive techniques. CST may also ease the recovery from necessary invasive procedures. Ideally, the birth will be remembered as a wonderful experience and the "labor" as a labor of love.
CST strengthens the body's ability to take better care of itself. It helps alleviate a range of illness, pain and dysfunction, including by not limited to:
Chronic neck, back and joint pain
Headaches and migraines
Morning sickness
Stress and tension-related problems
Fatigue
Emotional Difficulties
Challenges with conception
Many other conditions related to pregnancy and their effects on mother and child as the pregnancy develops